We are a team of  passionate Speech Pathologists who all have many years of experience in paediatrics.
Our experienced therapists are all working independently, sharing resources, knowledge, support and skills.
We are all here because we care about your kids and you.
Betty Mihelakos
(Monday, Wednesday, Thursday, Friday)
Betty graduated at Latrobe University, and has also completed further studies in psychodrama, family therapy and paediatric feeding. Due to long waitlists for speech pathology services in the public service, Betty began Northern Speech Pathology in 2000. In 2015 Melbourne Kids Developmental Services was formed. This consortium now encompasses allied health professionals who are equally passionate about helping families flourish.
Betty is a certified practising member of Speech Pathology Australia who has over 25 years' experience in working with children aged 0-12 with a variety of speech, language, play, social, literacy and feeding difficulties. Betty believes children are wired to connect with people, not machines or programs! She invites you to come move, play, learn, sing and laugh with her in therapy sessions.
Pippa Lambiase
Wednesday at the clinic, and Thurs/Fri mornings out of the clinic
Pippa graduated from LaTrobe University in 1993, and have been practising for 17years. She started within the public sector (Specialist Children's Services, Dept of human services) on a multidisciplinary team, before moving into private practice. Pippa worked in the United States of America in the 90s and is a member of Speech Pathology Australia. She is trained in Hanen, Floor-time, Key word signing, Cued articulation, Talking Mats and Mother Goose. Pippa enjoys working with children and being entertained by their individual behaviours and characteristics. She likes to use humour and fun within the clinical setting to teach both the parents and child. Sessions are practical and provide functional strategies for the home setting, given the time-constraints of most parents. The session will always end with a prize (usually a stamp) and a chat with the parents.
Renata Winkler
Friday
Renata graduated from the University of Sydney and has over 20 years experience as a Speech Pathologist in Australia and the United Kingdom. She currently works part time for Victoria Paediatric Rehabilitation Service as well as being a mother herself. Renata enjoys seeing children between the ages of 0-12 years and believes therapy is more effective when it is in partnership with parents and other professionals.
Katrina Wenham
Wednesday, Thursday
Since graduating from the University of Queensland, Katrina has 20 years experience working with preschool and school-aged children on a range of speech and language difficulties. A Certified Practising Member of Speech Pathology Australia, Katrina's approach to building your child's confidence is practical and evidence-based. Her priority is to ensure that your child is comfortable in our clinic and she takes the time to understand your concerns and your child's abilities within the family context.  Speech sound disorders and language and literacy difficulties are among her particular areas of interest. Katrina is available on Wednesday and Thursday.
Georgia Olymbios
Tuesday
Georgia graduated from La Trobe University and is a Certified Practising member of Speech Pathology Australia. She has 24 years of clinical experience working with children with speech sound and language difficulties, fluency, literacy, social skills and developmental disorders. She is highly skilled in working with children aged 0-6 years of age and values working together in a team that includes the child, their family and other professionals from multiple disciplines to achieve the best possible outcome. Georgia is trained in Hanen 'It Takes Two to Talk' and 'Target Word' programs, Family Partnership model, PROMPT, Key Word Signs and Lidcombe Program of Early Stuttering Intervention. Georgia aims to make appointments fun, provide information and practical strategies to empower families to support their child in achieving their goals.
Nicole Hutchinson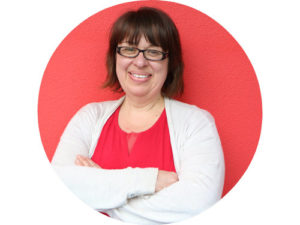 Monday, Tuesday and Wednesday
Nicole completed her Masters of Speech Pathology from La Trobe University and is a Certified Practicing Member of Speech Pathology Australia. She works with toddlers, school-aged children, teens and adults. Nicole has a special interest and is qualified to run international and national recognised therapy programs in the areas of:
Stuttering (Lidcombe Program, Syllable Timed Speech, Smooth Speech Programs)
Orofacial Myofunctional Disorders/Orofacial Myology includes tongue thrusts, open mouth posture, atypical swallowing pattern, thumb and dummy sucking (Coulson Institute of Orofacial Myology)
Articulation/Speech and Phonological disorders
Motor-based Speech Disorders such as Childhood Apraxia of Speech
Developmental Language and Early Communication Skills (Hanen Programs – 'It Takes Two to Talk' and 'More than Words' and Karen Stagnetti 'Understanding Children's Play Ability' and 'How to Play')
Hearing Impairment (holds Auslan level 3 certification) and
Phonological Awareness and Literacy (Sounds Write).
Nicole is a caring and compassionate speech pathologist who is dedicated to empowering her clients, their family and support team with the knowledge and skills to support successful and positive communication experiences. Therapy is customised to the needs and abilities of each client and family. She has worked in community health, primary and secondary schools, community outreach and private practice. She is an active member of the Speech Pathology Special Interest Groups for Stuttering, Autism, Language and Learning Difficulties and Speech Pathologists in Deaf Education.
For further information www.mightymouthsp.com.au
Jayne Dixon
Mondays and Thursdays – clinic sessions
Wednesdays – school/childcare sessions
Jayne Dixon graduated from the University of Manchester, UK in 2000 and has since practiced in the UK and New Zealand before settling in Melbourne in 2009. Jayne initially worked in early intervention and community health settings before moving into private practice and school based work. Jayne has specialist experience as part of a multidisciplinary Autism assessment team and is a registered provider of services under the FaHCSIA Helping Children with Autism and Better Start packages. Jayne's particular areas of interest include early language and literacy, and working with school aged children. A certified practising member of Speech Pathology Australia, Jayne has also completed training in courses including PROMPT therapy, Hanen It Takes Two to Talk, Lidcombe therapy for stuttering, Lemphonics and PECS.
Jayne enjoys building a strong rapport with both her students and their families, and enjoys working with students in the context of their home, childcare and school environments. Jayne likes to make therapy fun and engaging and loves to see a student's motivation build as they experience success.
Alana Kerr
Saturday
Alana graduated from Latrobe University as a Speech Pathologist, and also has a Masters of Health Science in Developmental Disability from Sydney University. She has worked extensively with children in early years (0-6), school-aged children and with adults specifically with social skills needs. Alana has worked in Australia and overseas in private practice and in multidisciplinary non- government agencies and in senior clinical roles within government services, and specialised settings for individuals with Autism Spectrum Disorders. Alana has experience and qualifications in a range of techniques and approaches including keyword sign, Picture Exchange Communication system, positive behavioural support, paediatric mealtimes and a range of low and high tech augmentative and alternative communication approaches.
Alana is a certified practising member of Speech Pathology Australia who has 18 years of experience in working with children and adults with a variety of speech, language, social, literacy, and mealtime needs. Alana believes that therapy should be enjoyable and person-centred and that working with families to tap into an individual's motivations and strengths is key to helping them meet their goals and fulfil their potential.